iPhone 11 Screen Repair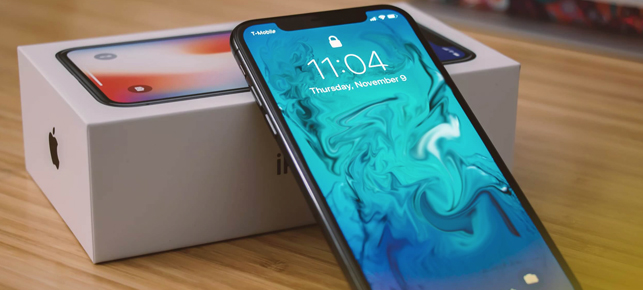 iPhone 11 SCREEN REPAIR FROM ONLY €99.99 FOR A LIMITED TIME ONLY! CALL NOW TO BOOK: 01-5341721
2019 marks the introduction of Apples latest and greatest handsets, the iPhone 11, iPhone 11 Pro and iPhone 11 Pro Max. Apple have opted to introduce "pro" models for the first time which are essentially more expensive models offering superior features to the basic model.
As with most new iPhone models the new features compared to the previous iPhone, the iPhone X are fairly limited but that won't stop the Apple fanboys and girls from desperately wanting to snap up the new models as soon as they're launched. Most notably the new models offer a faster chipset, higher quality screens and better cameras. The camera and screen quality is particularly improved on the Pro models.
The new screen for the basic iPhone 11 is "liquid retina" while the new Pro screens are "Super Retina" OLED. All feature a very decent 16M colours.
The problem as always with having new beautiful screen technology in the latest iPhones is that it tends to cost quite a lot to fix if you're unlucky enough to crack your screen. The iPhone 11 basic model is considerably cheaper as the technology in the screen isn't as advanced as the Pro versions.
Here at E-Tech we provide iPhone 11 Screen Repair in Dublin and we have 100% original Apple LCD screens for all models available. Should you prefer to save a little bit of money and go for a Grade A screen (non original) we also have those available for iPhone 11, iPhone 11 Pro and iPhone 11 Pro Max, the choice is yours.
The screen replacement is straight forward and takes about 45 minutes – 1 hour.
As with all of our iPhone screen repairs we offer a full warranty and work on a 'no fix, no fee' basis.
For further information about iPhone X screen repair feel free to give us a call on 01-5341721
E-Tech
iPhone X Screen Repair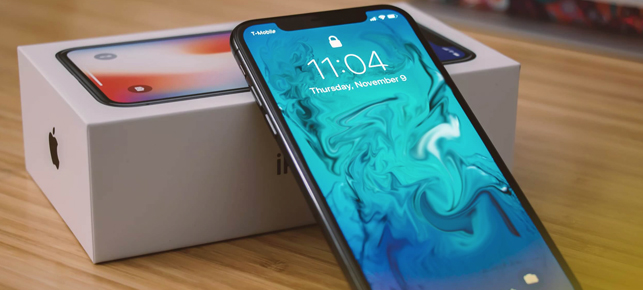 iPhone X SCREEN REPAIR FROM ONLY €99.99 FOR A LIMITED TIME ONLY! CALL NOW TO BOOK: 01-5341721
This year marks Apples 10th anniversary in phone manufacturing and I think we can all agree that the company has come a long way since the beginning. As a mark of success and display of technological prowess Apple have decided to launch a 10th anniversary handset alongside their iPhone 8 and iPhone 8 Plus models.
The iPhone X is basically Apple doing a  bit of showboating to mark the turn of their first decade in the mobile phone industry. The X will feature a very unique new screen that will cover almost the entire front surface area of the phone and innovative new facial recognition technology so they can remove the finger print sensor to allow for more screen real estate.
The new screen will be a 'super AMOLED' capacitive touch screen with 16 million colours. In short this is the best screen Apple has ever produced by a long shot and we think you'll agree it looks pretty special.
The kicker though with any expensive smartphone these days with beautiful high definition screens is that when they break they tend to be very expensive to replace and as you can imagine the iPhone X is no exception to that rule. This big and beautiful screen is the most expensive Apple screen to replace ever and is one of the most expensive screens on the market, falling only just behind some of Samsungs 'Edge' models.
Unlike other screen repairs for older iPhone models it is absolutely essential that the iPhone X is fitted with an original Apple LCD screen. The screen does not need to be 100% from Apple but the LCD screen must me a genuine part otherwise people have reported issues after updating their phone.
The good news is here at E-Tech we have now started to provide iPhone X Screen Repair in Dublin and we have original Apple LCD screens available. The job is straight forward and takes about 45 minutes – 1 hour.
As with all of our iPhone screen repairs we offer a full warranty and work on a 'no fix, no fee' basis.
For further information about iPhone X screen repair feel free to give us a call on 01-5341721
E-Tech
iPhone 8 Screen Repair Now Available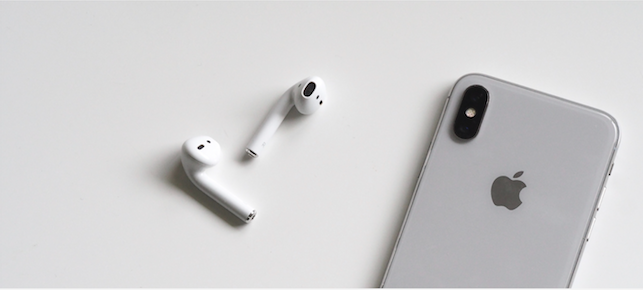 E-Tech are delighted to announce that we are now providing iPhone 8 screen repair and iPhone 8 plus screen repair.
Since the introduction of the iPhone 8 and iPhone 8 plus to the market there have been many requests to us about repairs. Due to how new the phones have been it has been very difficult and very expensive to find top quality replacement parts which meant many shops were not providing the service.
With the advancement of technology each new generation of iPhone becomes more expensive to repair especially soon after its release as most parts are being used to build new phones to sell rather than selling them off as replacements.
The few parts that are available to repair centres are extremely expensive and due to how fast their value can depreciate it is not worth many repair centres taking them on in the beginning. Also most consumers are not willing to pay €400 to have a screen replaced.
The good news is this awkward time for iPhone 8 screen replacement has passed and now we are offering iPhone 8 screen repairs.
The cost of replacing an iPhone 8 screen is €140 and iPhone 8 Plus screen is €160.

Due to how expensive it is to repair a new smartphone screen such as the iPhone 8 screen it is always advisable to insure your device if possible and/or invest in a really good phone case.
In E-Tech we recommend the Otterbox brand and we sell them in store on offer with another fantastic product that we can vouch for the 'temperered glass screen protector'. These screen protectors are a piece of hardened glass that sits over your phones glass. The glass screen protector prevents scratches and can save the glass below after a nasty fall.
An Otterbox phone case and a glass screen protector is what we recommend to all our customers who have had screen breakages or are trying to protect their screen as best they can.
All of these products are available in our Dundrum store now. iPhone 8 screen repair is available and takes just 1 hour to repair. As with all of our repairs it comes with a 3 month warranty.
E-Tech
Some helpful information about phone repairs
A blog post we've been meaning to make for a while. We thought we could share some useful information here based on things we see and hear every day at work. Some of the information may seem very obvious to some people but not to others.
1) Rice will not fix your water damaged phone:
Something we see all too frequently is customers bringing in their phones in bags of rice that have been liquid damaged. The rice tends to just get stuck in the ports and thats about as far as it goes. Yes rice has the ability to absorb liquid but the issue is that the liquid combined with electricity running through the phone damages the motherboard and generally requires motherboard repair to repair/replace chips/circuits. No amount of rice will be able to fix these things.
Some people will claim their phone was 'fixed' by the rice but the likelihood is the liquid just didn't reach the motherboard and would have dried out without rice in a hot press. If your phone does fall into water. Turn it off, if it hasn't gone off already. Leave it off. DO NOT CHARGE! Bring it into your local repair centre asap.
2) Shops that charge to "perform diagnostics":
Something we hear all too frequently from our customers is that many phone repair stores are now charging to diagnose issues with a phone before repair. In our opinion, no reputable phone repair business should be charging for this. Phone problems for the most part can be diagnosed within 5 minutes but many shops will send customers away for hours while they perform "diagnostics" and charge them for the service. Laptops and computers are a different story as software related issues can take time to diagnose but with mobile phones it is generally much more straight forward.
3) Drop proof covers:
We're often asked about the best covers to protect phones from breaking. Customers particularly after breaking their screens and paying big money to change them want guarantees in the shape of a phone cover. The truth is that some phone cases will give you a better chance than others but its a lot to do with luck in our experience. We've had people with brand new iPhones with the biggest toughest "builders" cover smash to smithereens in their pocket with no knowledge of how it could have happened. We've had others who have dropped their phone with no cover from two stories up on a ladder and their phone has been perfect. Others drop on to carpet from a foot and their phone breaks etc. The bottom line is a cover and screen protector will certainly help when it comes to a drop but there are no guarantees and a lot of luck is involved.
4) My iPhone/iPad suddenly stopped working:
A very frequent issue we see is iPhones freezing. They may freeze while on and become unresponsive or they may freeze when the screen is off. Plugging into a charger doesn't work and pressing the power button doesn't either. Before you panic, try holding the home and power button together for about 10-15 seconds. This will force the phone to restart. This often solves the issue and could save you a trip running down to your local repair centre.
5) Why its important to only use genuine Apple cables for charging iPhones:
A repair we're performing all too frequently is motherboard repair of the U2IC. Its an expensive and time consuming job and can be easily avoided. It pains us to encourage people to only use Apple products but in this case in our experience it is important. Apple original cables have a voltage regulator chip in the head of the cable. Many of the cheap cables that people tend to buy to save themselves from buying those desperately expensive Apple cables don't have this chip and that can stress the U2IC chip on the motherboard. This is independent to Apple phones and we have not encountered the same issue with other brands.
6) Make a secure note of your Apple ID username and password:
This may seem very obvious but we have about 3-5 calls and visits a week from people who cannot remember their Apple ID and password. Unless you can provide Apple an original purchase receipt and prove to them its your phone you will not be able to remove the Apple ID and password. Yes you can try the secret questions and answers/forgot my password but failing that there is no way to get around this.
7) If you have important photos/contacts/data don't keep the only copy on your phone back them up now!:
The amount of people we encounter who keep one copy of critically important information on their phones/laptops is staggering. We've had women in tears over lost wedding/kid photos, men losing their heads over lost messages relating to court cases and the list goes on. Data recovery is really expensive and sometimes not possible if a phones hard drive is banjaxed or the hard drive in your laptop dies suddenly. Make backups!
8) Replacement screens and quality:
There are huge differences in the quality levels in replacement phone screens. A lot of people are happy to go into Moore st and pay as little as possible once it works but the rubbish some places supply is ridiculous. The age old saying goes "you buy cheap, you buy twice" and its very apparent in the phone repair industry. Cheap cheap screens tend to break much easier, their lcds picture clarity is not as sharp and they often have touch sensitivity issues. With Apple there are thousands of different replacement screens on the market at various prices.
No third party phone repair shops use genuine Apple screens!
Many shops will tell you that they use "original Apple" screens but the truth is they don't. Apple do not sell replacement parts to third parties. You may find a shop that has a hybrid screen that has say an Apple LCD but the digitizer (the glass) will be a spurious one.
How do you know which shops are good and use quality replacement parts we hear you ask? Use Google and look at the reviews of the shop you're thinking of using. If they don't have a website and/or google reviews then avoid them. For Apple make sure the company is using 'Grade A' screens at the least.
When it comes to Samsung the hard truth is that their screens are much more expensive to replace and thats just something you need to known when owning a Samsung. Buying spurious screens for Samsung does not pay either, they still tend to be expensive and in our experience the quality is awful which is why we wont use them. When replacing a Samsung screen we recommend to only use genuine Samsung replacement screens. The same is to be said of Sony.
9) What is the best phone on the market in your opinion?
A question we get every day and an answer that may surprise people.
We've owned iPhones, Sony, Samsung, HTC and Xiaomi but the brand that has our attention right now is OnePlus. Without going into a rant about how much we love their phones, they basically offer all of the features and functionality of the flagship iPhones/Samsungs for a lot less money and with no sacrifices. We're using the OnePlus 5 and we'd go as far as to say its the best phone we've ever owned.
We'll leave it there for now but if anyone has any questions about what we've spoken about or other phone repair related things feel free to email us at info@e-tech.ie
iPhone Screen Repair Advice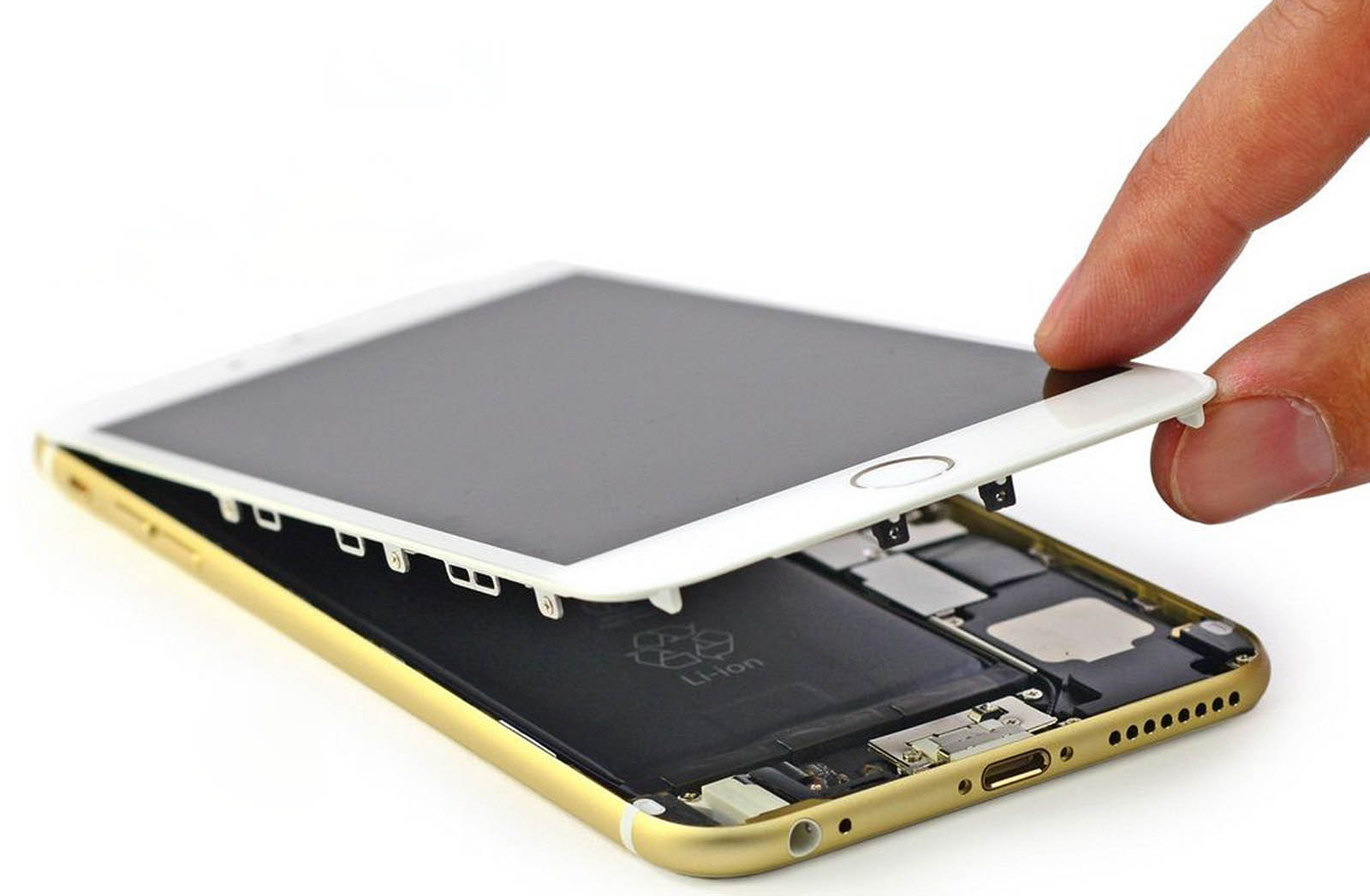 Due to the popularity of iPhones these days it will be no surprise that the most popular repair our expert technicians perform is the iPhone screen repair. Over many years of practice and thousands of iPhone screen repairs our technicians have the know how to perform screen repairs for iPhone in a matter of minutes while also taking the greatest care to ensure there are no residual issues after the repair is performed.
Knowing how to fit a new iPhone screen correctly is obviously extremely important but what is equally important is the quality of the replacement parts being used. Here at E-Tech we only use OEM (Original Equipment Manufacturer) replacement parts for all of our iPhone repairs as cheap replacement parts for such expensive devices do not have a long lifespan and can cause even more faults down the line.
By using OEM iPhone replacement screens we can provide a 3 month guarantee on iPhone screen repair with confidence and in the unlikely situation where a repaired iPhone screen has a fault we will swap it for a brand new one for free with no questions asked.
On average an iPhone screen replacement will take just 20 minutes when a customer drops their iPhone to us here in store. As we are located at the Dundrum village crossroads many of our screen repair clients will drop off their phone and take a stroll into the Dundrum Town centre for a coffee or to browse the shops and within 20 minutes their phone will be as good as new.
When a customer has broken their iPhone screen and comes to collect their phone after the repair our staff will always advise them on the best ways to protect their screen from future breakages. It goes without saying that a high quality robust phone case will do a lot in the way of protecting your screen in future. A tempered glass screen protector is also another highly recommended option.
Customers of E-Tech who have had repair work to their screens done will always be offered a discount on some of our best screen protection products. Our stores most popular protective phone case is the Otterbox Communter which provides superior protective qualities to most of its rivals.
At the moment in store E-Tech is offering an exclusive deal on an Otterbox Commuter with a tempered glass screen protecor for only €30. We are calling this our 'Ultimate Screen Protection Package' as it is the very best we can offer our customers in the way of screen protection and for just €30 it is a very good investment.
You can check all of our prices right here on the E-Tech website for the various screen repairs we perform. If you can't find the information for your model of phone on our website please just give us a call on 01-5341721 or drop into us in store where one of our experts will be delighted to speak with you.
Looking forward to your business.
E-Tech
iPhone 7 Screen repair in under an hour!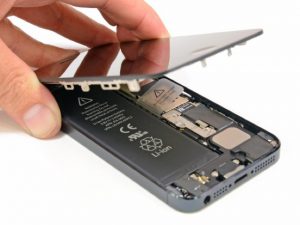 E-Tech are delighted to announce that we are now providing iPhone 7 screen repair and iPhone 7 plus screen repair in under an hour.
iPhone 7 screen repair with us is just €140 and we use the highest quality 'Grade A' screens available.
No appointment is needed just drop into us at your leisure and we will have the screen replaced within the hour. We offer a 3 month warranty on all repairs and have a no fix no fee policy.
E-Tech