iPhone X Screen Repair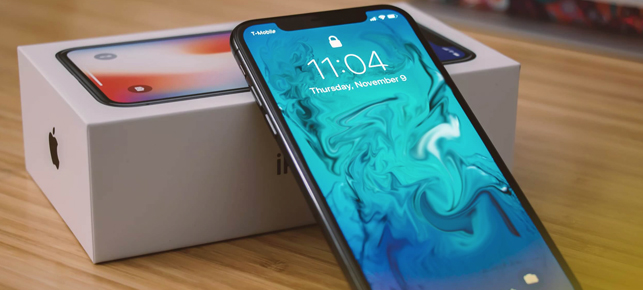 iPhone X SCREEN REPAIR FROM ONLY €99.99 FOR A LIMITED TIME ONLY! CALL NOW TO BOOK: 01-5341721
This year marks Apples 10th anniversary in phone manufacturing and I think we can all agree that the company has come a long way since the beginning. As a mark of success and display of technological prowess Apple have decided to launch a 10th anniversary handset alongside their iPhone 8 and iPhone 8 Plus models.
The iPhone X is basically Apple doing a  bit of showboating to mark the turn of their first decade in the mobile phone industry. The X will feature a very unique new screen that will cover almost the entire front surface area of the phone and innovative new facial recognition technology so they can remove the finger print sensor to allow for more screen real estate.
The new screen will be a 'super AMOLED' capacitive touch screen with 16 million colours. In short this is the best screen Apple has ever produced by a long shot and we think you'll agree it looks pretty special.
The kicker though with any expensive smartphone these days with beautiful high definition screens is that when they break they tend to be very expensive to replace and as you can imagine the iPhone X is no exception to that rule. This big and beautiful screen is the most expensive Apple screen to replace ever and is one of the most expensive screens on the market, falling only just behind some of Samsungs 'Edge' models.
Unlike other screen repairs for older iPhone models it is absolutely essential that the iPhone X is fitted with an original Apple LCD screen. The screen does not need to be 100% from Apple but the LCD screen must me a genuine part otherwise people have reported issues after updating their phone.
The good news is here at E-Tech we have now started to provide iPhone X Screen Repair in Dublin and we have original Apple LCD screens available. The job is straight forward and takes about 45 minutes – 1 hour.
As with all of our iPhone screen repairs we offer a full warranty and work on a 'no fix, no fee' basis.
For further information about iPhone X screen repair feel free to give us a call on 01-5341721
E-Tech